Top 10 giveaways of luxury ski homes
---
|
What makes a luxury ski home stand out from its less remarkable neighbour? It's not always obvious from a distance, but step inside and it's immediately clear. Here are ten features that you'd expect in the world's finest ski residences…
Spa and fitness
A must-have for any upscale chalet is a spa area, typically with a sauna, Jacuzzi, steam room and massage facilities. Where better to head to soothe tired muscles after a long day on the slopes? Keeping in shape during visits to your mountain home is equally important, so a fully-equipped gym should come as standard too.
Swimming pool…maybe two
Often incorporated within the spa area, an indoor pool gives serious cachet to a modern-day ski home. Another option is an outdoor heated pool, ideally of the infinity variety complete with jaw-dropping panoramic views. The most opulent residences might have one of each, while others mix it up a bit with a pool that's half inside half outside. Impressive features might include a waterfall, jet-stream, massage wall, built-in audio-visual entertainment, clever light effects and even poolside bar!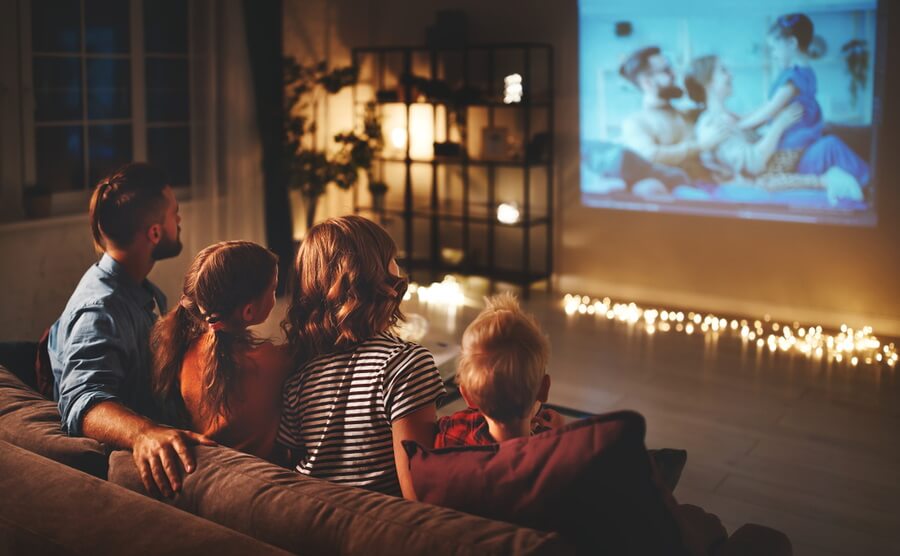 Endless entertainment!
Families won't need reminding of the value of adequate entertainment for keeping children occupied – even on a ski holiday. Fear not, the fun on offer within the walls of today's finest ski homes is enough to deter many of you from venturing outside. At the very least, your check-list should include a cinema room with full home entertainment system and a separate games room with a games consoles area, pool/snooker table and any other family favourites. To take your in-house entertainment to the next level, install a simulator – skiing, driving or golf – take your pick, perhaps a bowling alley or even indoor climbing wall.
Outdoor terraces – with hot tub
Plenty of outdoor space in the shape of terraces and balconies large enough for outdoor entertaining, especially après-ski parties, scores highly in the luxury market. Clever designs mean al fresco eating areas now can be adequately heated for year-round use – pizza oven anyone? Of course, the icing on the cake on any panoramic terrace is a large steaming hot tub – where better to relax with a bottle of fizz and tray of caviar vol-au-vents!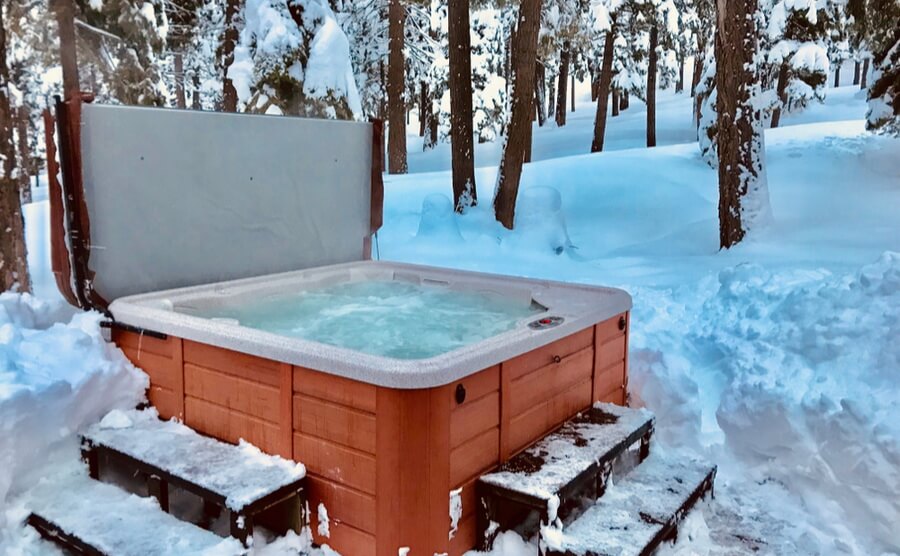 Smart technology
The most innovative ski properties let you turn up the heating, dim the lights, set your shower to steaming hot and play your favourite tunes five minutes before you flop in the door after a thigh-burning day on the slopes (or exhausting shopping trip to the resort's fashion boutiques). Thanks to integrated smart technology, there aren't many components or fittings in a ski residence that can't be controlled remotely or via an app on your phone. Some clever systems even enable you to trigger your log burner in preparation of your arrival home. Similar technology is used for security, meaning you can check on your property via cameras connected to the internet, wherever you might be in the world.
Cocktail bar
An eye-catching feature of any luxury chalet is the twinkling bar, typically in the main living space and geared up for producing cocktails that would wow James Bond. You might prefer to mix your own drinks, but the concierge service on offer to most chalets usually includes a personal mixologist or bar-tender. Some of the world's largest, most sumptuous ski pads don't stop at just a bar though, turning one floor or section of floor into a nightclub.
Wine cellar
Showpieces in any luxury home, wine cellars tend to be contemporary glass affairs, traditional stone 'caves' or a fusion of the two styles. Popular features include floor-to-ceiling glass walls and glass floors, soft lighting effects and design-led alcoves and internal windows with views of the pool or kitchen. Complete with a table and chairs, it's an atmospheric spot for pre-dinner drinks.
Boot room
Seasonal skiers will confirm that maximum comfort and convenience could not be achieved in a ski home without a dedicated, heated boot (ski) room. A transitional space between the warm fluffy inside of the property and the cold, snowy outside, it's somewhere for putting on or taking off ski gear, as well as storing and nurturing it before use. Besides having the required facilities to ensure all ski gear is warm and toasty each morning, those in top end homes should have quality fittings, enough individual locker space for a houseful of guests, underfloor heating, soft seating, facilities for refreshments and maybe even a TV for keeping you entertained while you de-layer yourself.
Heated drive
These days underfloor heating is taken as read inside most chalets – a bit like pretty fireplaces or wood burners. Why not take the concept outside though and use it keep your drive or parking area snow and ice free? No more wheel spinning when your driver picks you up for the first lift in the morning.
Internal lift
Exclusive to the largest, most sumptuous chalets, an internal lift might be getting close to the limit of luxury for some readers. But when you want to get from the hot tub on the fifth-floor terrace to the indoor pool in the basement pronto, it makes a lot of sense. Separate lifts for staff and residents might be too much for some…